Elouise Beukes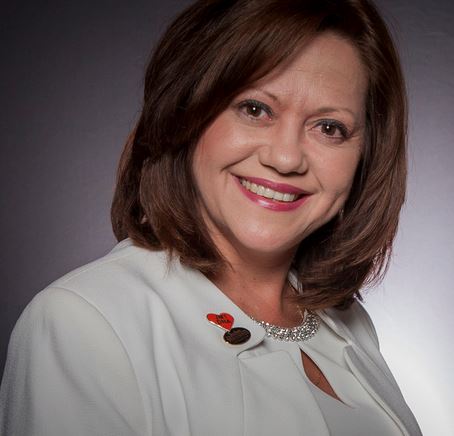 Elouise is the owner at eLead.
Her passion is to help individuals and teams to discover their passion, break down their barriers, overcome their fears and achieve their goals.
She held various high profile management and leadership positions during her education and career, which was mainly excelling in IT and business consulting.
But it was when she participated in a book study on the 21 Irrefutable Laws of Leadership, by John C Maxwell, that her passion for leadership was really re-ignited and she decided to pursue her dream to become a coach and leadership teacher.
The business acumen that Elouise gained during her more that 20 years in the business world enables her to guide her executive and personal clients towards finding their answers and discovering their own means to achieve their goals.
Elouise qualified as an independent certified leadership coach, speaker and teacher with the John Maxwell Team in Florida, USA and is now living her dream and serving her clients with passion and kindness to achieve their full potential.
HIGHLIGHTS
Participate in the John Maxwell Team programme: Transformation Paraguay Jan-Feb 2016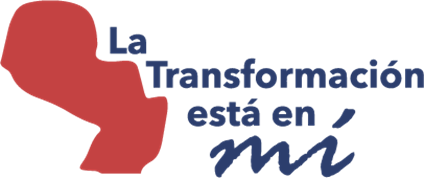 In partnership with the John Maxwell Leadership Foundation, over 250 certified John Maxwell Team coaches were selected by the John Maxwell Team, volunteered their time and paid their own way to travel to Asunción, Paraguay. Together with John Maxwell in person, we spent the week teaching over 20,000 individuals from all walks of life throughout the nation.
We trained the people to facilitate roundtable groups on 10 essential values and 6 Intentional Living principles. In the coming weeks, those newly-trained facilitators are each expected to gather groups of 5-8 individuals to meet weekly and learn together how to apply the concepts to their lives.
And what an incredible experience it was! We met with many different people, from university students to businesspeople, from faith leaders to members of Paraguay's congress.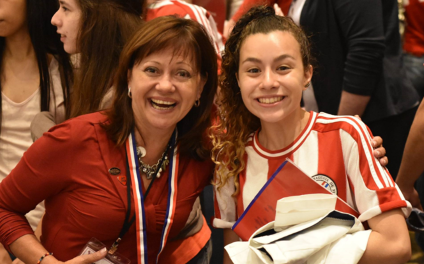 The professional coaches from all over the world partnered with a huge number of volunteer interpreters, who made it possible for us to communicate and connect. We couldn't have done this without them.
"Not knowing exactly why I said yes, or what to expect, my Transformation Paraguay journey started… 31 January 2016 Transformation Paraguay: (Pinching my cheek to make sure this is real) I AM in the room!!! John and Paul is on stage! John is sending us off with motivation, prayers and blessings! My Transformation was ignited and my cup (my soul) overflowed… I expected to be teaching the John Maxwell Round Table Method and Transformation Paraguay Values to demonstrate the process. What was revealed was transformation in ME! I received more than I could ever give, while I was sowing seeds of hope… The hearts of the people of Paraguay are made from the finest gold. They opened their hearts, invited me in and showed me the real meaning of being authentic, thankful and caring for each other AND for me. The children from the Landfill Harmonic Orchestra are showed me the highest form of bravery through their music on instruments made from junk, with meaningful songs like 'I Did It My Way' (Frank Sinatra) and 'Imagine' (John Lennon) – Living Transformation! We worked hard and played hard. My teachers and mentors John Maxwell, Paul Martinelli and Mike Poulin poured knowledge, wisdom, inspiration and support into me and equipped me to touch the lives of more than 100 people over the 4 days. The teamwork with my JMT colleagues were astounding and we connected so much more intense serving together on this special mission. I have answered to my calling… I am forever transformed with thankfulness, courage and inspiration to Hold My Image and to make a difference in the life of every person I meet. I am inspired to change the world! I have tasted significance… "
Speaker a the African Conference of Psychology - May 2015
The Africa Conference of Psychology was hosted by the JvR Africa Group. The theme of the conference was "People Development in Africa" and was held at the Skukuza Camp Conference Centre in the Kruger National Park, South Africa.
My topic: Gaining the ultimate ROI from personal development
The real return on investment (ROI) for personal development is improved influence. This implies that the skills and abilities that a person demonstrates through a newly developed competency leads to improved credibility and respect, which in turn, nurtures trust and exponentially expands the influence of the person. In the African context it is imperative to develop not only technical and social skills, but also leadership skills within the business environment and in communities.
It is necessary to intentionally develop and nurture people who have influence to drive improvement on the ground, create a culture of continuous growth and develop a desire to always learn more. In The 21 Irrefutable Laws of Leadership, John Maxwell states that "The true meaning of leadership, is influence – nothing more, nothing less". This presentation focusses on how leadership qualities can be developed in order to equip people and teams to increase their influence, by leveraging their development and personal growth (especially their leadership development).
An inventory of valuable and practical influencing factors that can be developed will be introduced. Hereafter I presented case study extracts of how some well-known persons have positively affected the history of great leaders, and charted the way to success through their influence on these leaders and communities will be presented.